Kerry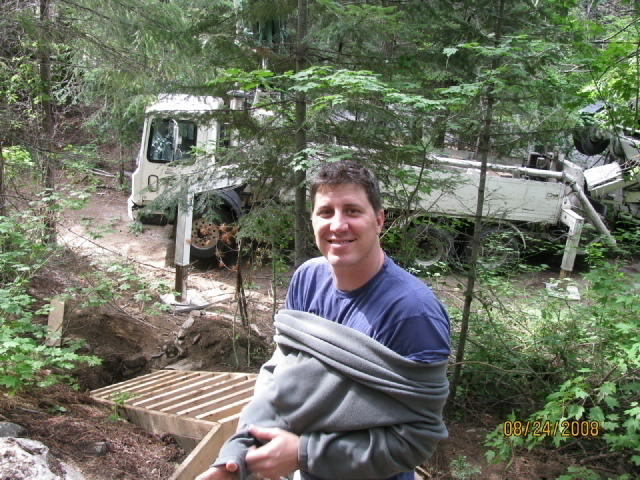 8/25/08 Kerry getting ready to work concrete.
---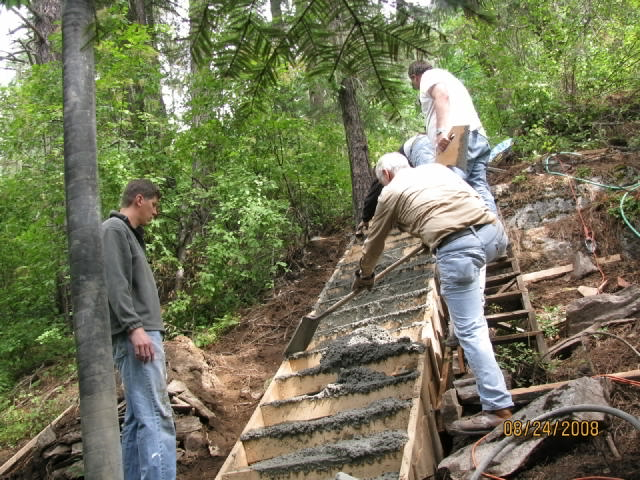 8/25/08 Kerry, John, Dave, and Bill filling forms.
---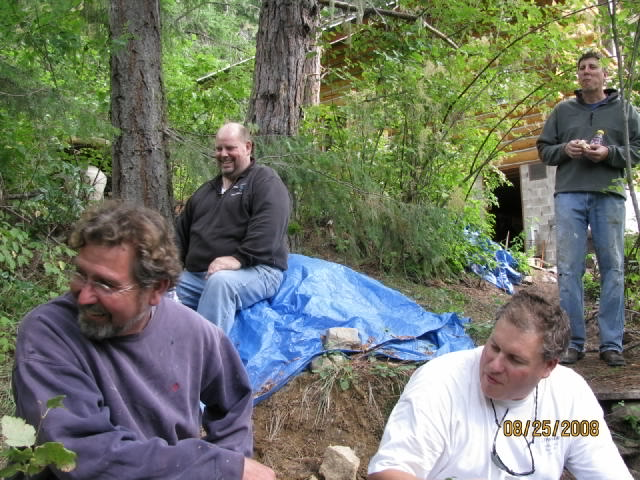 8/25/08 Jim, Bill, Dave, and Kerry laughing at something.
---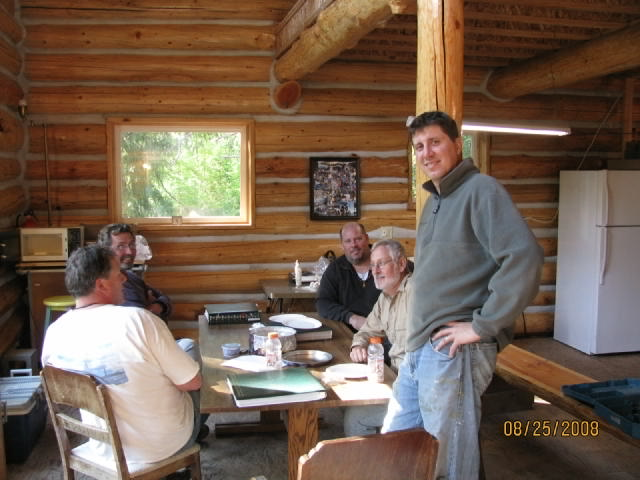 8/25/08 Dave, Jim, Bill, John, and Kerry in the cabin dining room ready for lunch.
---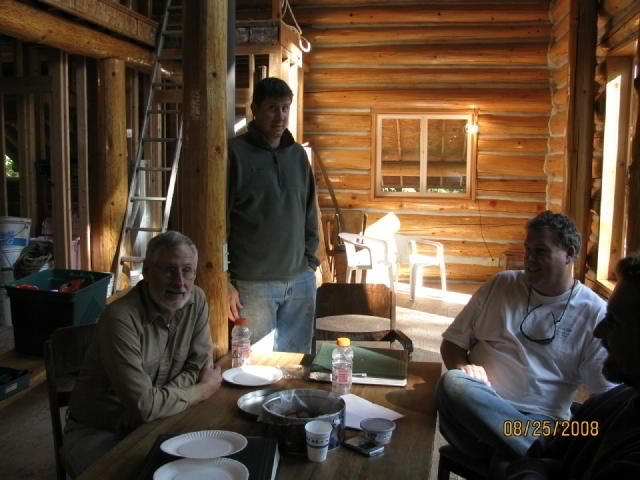 8/25/08 John, Kerry, Dave, and Jim in the cabin.
---
©2008 Paul R. Martin, All rights reserved.