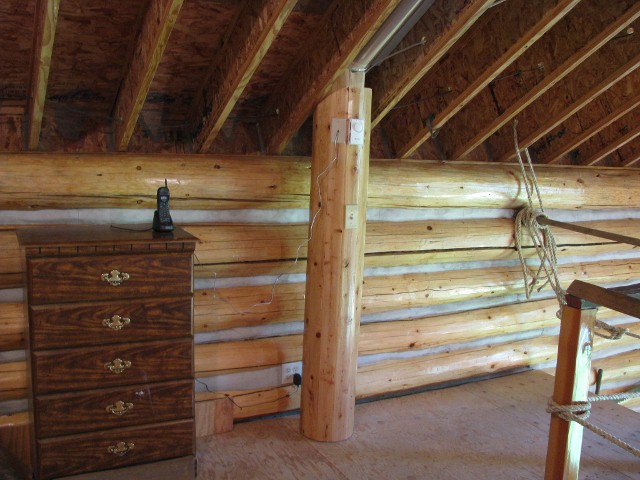 6/24/10 Here is the phony log in the loft all set up to do its job. It houses the ventilation duct which you can barely see going out the top and up between a pair of rafters. It also houses the wire powering the fixture in the ridgepole which might eventually hold a ceiling fan. You can see this wire exiting the phony log at the top. It also houses a thermostat at the top right, a phone jack at the top left, and the ventilation fan control switch in the middle. You can also see one of the loft receptacles near the floor behind the phony log which is now operational and powering the telephone sitting atop the dresser.
---
---
---

There are multiple picture pages for this year. . . . . . . . . . . . . . . . . . . . . . . . .This is Page 3 of 5. Go to page 1 2 3 4 5 next prev
---

Pictures from other years:
©2010-2022 Paul R. Martin, All rights reserved.